Posted by store@gigabyteusa.com BigCommerce on Oct 1st 2019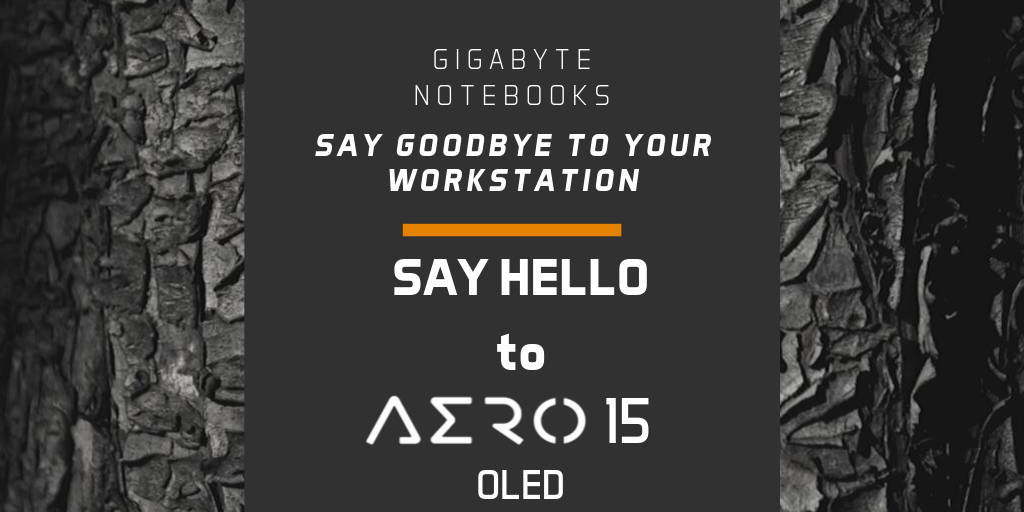 5 Things Pro Photographers Need In A Laptop
Professional photographers are bombarded with choices when choosing a laptop, that's why the team at GIGABYTE USA Notebooks put together this simple checklist of the must haves for todays professional photographer. In the past, digital professionals had to resort to buying gaming laptops to get the high powered graphic cards and cpus necessary to stand up to the demands of editing software. Now, photography pros have a choice. GIGABYTE offers two lines of high powered laptops to meet the specific needs of gamers and professionals alike.
The problem for many creative professionals is being overwhelmed by the technology. It can be hard to stay up to date, unless you're already into tech. Investing in a professional level laptop can be intimidating for many photographers and trying to decipher the specs seems like reading an alien language. The sense of overwhelm in choosing a professional grade laptop often leads photographers (and other creative professionals) to put off upgrading their equipment until they absolutely have to or sadly, when their old laptop dies an untimely death. To make it easier for photography professionals to choose a high quality laptop that meets the demands of ultra high resolution photography and the editing software, the GIGBAYTE USA Notebook team put together a helpful list of easy to understand information for Photo-pros to use in choosing a professional grade machine.
1. Powerful Graphics Card – When reading computer specs the acronyms and numbers can be confusing. This is one component you don't want to skimp on, in fact the most powerful the graphics card you choose at the time of purchase the longer the use you'll get out of your laptop. It's easy to think you're safe going the middle of the road, but that's just not the case with graphics cards when you're working with ultra high resolution photos. The reason is you need the graphic processing unit (GPU) to be high performing to handle the heavy lifting of editing software and rendering high resolution photos. If you've ever had to deal with long rendering times it was probably due to a graphics card that just wasn't up to the task.
2. Size – Let's face it, the modern digital pro needs a powerful laptop which is also as light as possible. Everyone has their preferences in size, though the most popular laptop screens are 15 and 17 inches. Bigger screen equals more workspace. Bigger doesn't mean heavier when you choose a premium model. Today's high performance laptops come in at under two pounds, and less than an inch thick. Make sure when you're choosing your laptop you're comfortable with the size, after all it's you who has to work on the machine.
3. Cooling System - Now, this might seem techy, but you want to ensure your laptop has a good cooling system. Most photo editing software run a heavy load on the graphic card and CPU causing your laptop to work harder, overheat and eventually malfunction. Choosing a laptop with a top ranked cooling system will help increase the longevity of your investment. GIGABYTE laptops are already known for their cooling systems and took things one step further by partnering with Microsoft to bring on Azure AI technology to help configure your power settings to further enhance performance and increase the effectiveness of the cooling system. Smart computing makes it so you don't have to think about digging into the settings to make sure your computer is optimized for performance.
4. RAM/Processor – You need RAM and at least an i7 Intel processor to handle today's powerful editing software. If you've ever tried to resize something in photoshop and had to walk away while the program took time, it's probably because you were just in the limits of RAM/Processor requirements. Just like with graphics cards you don't want to go middle of the road when it comes to RAM/Processors. The better the RAM/Processor the faster you can work and transfer files, which is a huge plus when you're trying to meet deadlines for multiple accounts.
5. Screen – The downside to using gaming machines for professional photographers and video editors is that the screens are designed to favor refresh rates vs resolution. Now, if you're also a serious gamer wanting to play AAA games, then you might be willing to sacrifice a little resolution. That being said most pro photographers haven't had the option to choose resolution for their ultra high resolution photos until the advent of the 4K OLED and AMOLED displays made by Samsung. It's not just eye popping color, the OLED displays offer an almost better than real life display. Crystal clear, ultra high definition ensures more than just eye candy, the OLED display allows for even more detailed editing with amazing speed and accuracy. Plus you can really show off your portfolio to prospective clients.
Introducing the AERO15 OLED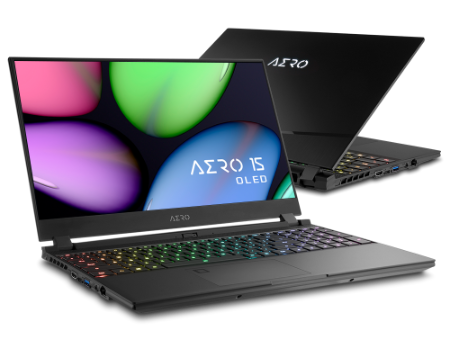 The AERO15 OLED is the world's first All Intel Inside laptop boasting Nvidia GeForce RTX graphics card ensuring the highest performance for creative and digital professionals. For professional photographers this means lightening fast rendering times to ease up workflow and meet important deadlines while creating more volume without slowing your workflow. The 4K AMOLED screen offers better than real life resolution with sharp, crisp imaging and out of this world eye catching color thanks to the Color Calibration Certification from X-Rite Pantone.
Photographers can easily adjust the blue light on the AMOLED screen by using the onboard GIGABYTE Control software's Blue Light Killer. The AERO15 OLED is for serious professionals who are work with ultra high resolution photography and/video. This laptop is suited for creative professionals and less suited for gaming due to the OLED screen which focuses on resolution vs refresh rates. For pros who also game, keep reading.
---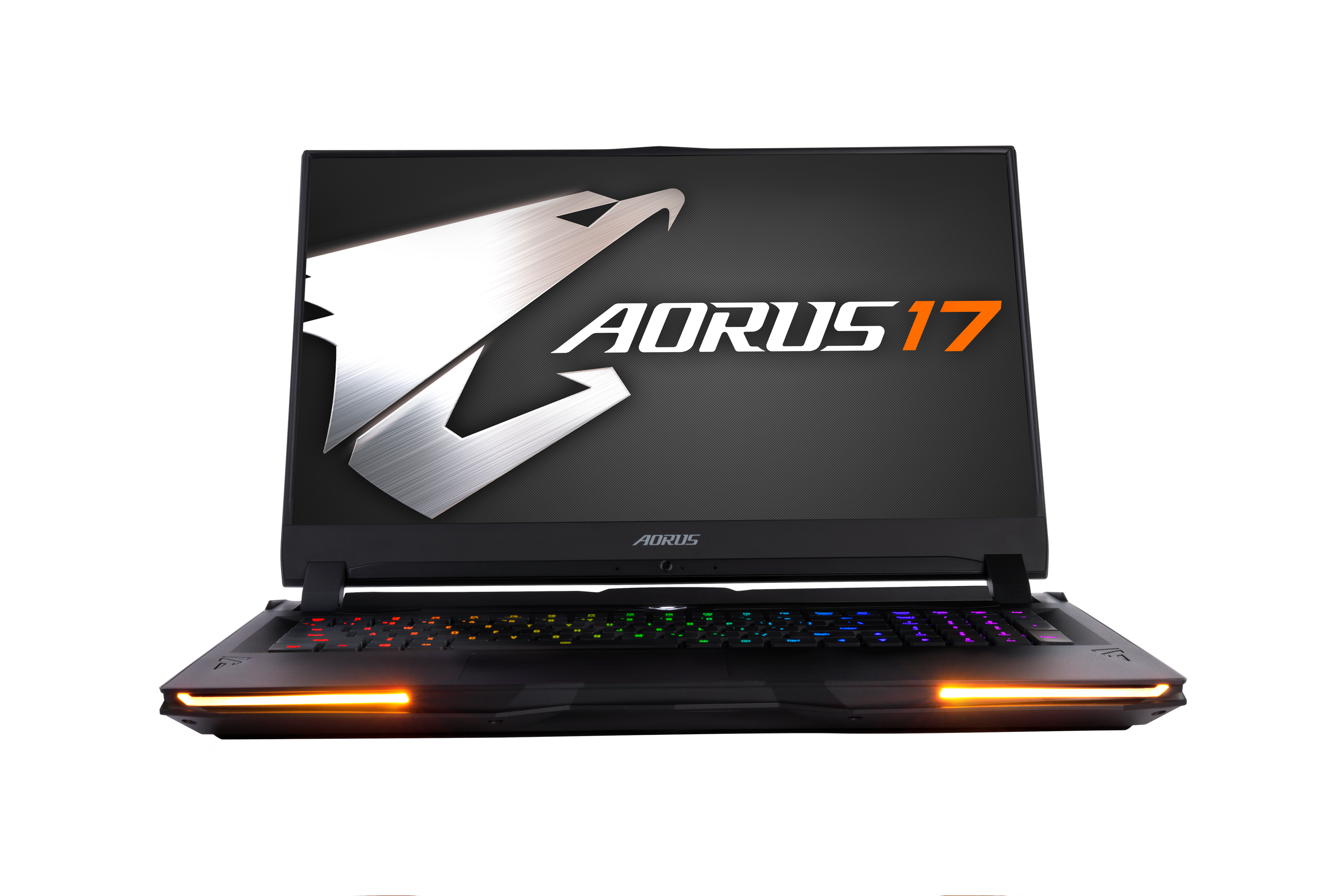 Let's face it, if you're a serious gamer then you probably know exactly the specs you want in a laptop for playing AAA games and using your laptop for editing graphics and photos. That being said, the AORUS 17 gives you out of this world power with the same lightening fast speeds for rendering ultra high resolution files. With Microsoft Azure AI you never have to dig into the settings to optimize performance again, all you need to do is switch from professional to gaming mode to play your favorite video games. The FHD screen offers you the refresh rates you need, and while it isn't the OLED your work will still stand above the crowd's with it's amazing display.