Posted by store@gigabyteusa.com BigCommerce on Oct 8th 2019
If content is king, video is Emperor. From digital nomads in the gig economy to studio pros, consumers are demanding more from their portable computing experience. Let's face it, no one likes needing a chiropractic adjustment because they've been lugging a heavy notebook on a bus, through two airports and a wild lyft ride in some urban center. Nor is it fun to wait hours for HD video to render or graphic projects to save, it's a lot of down time which is instigated by notebooks that overheat. No one can afford to miss deadline because of equipment not holding up to the job.
That's why Windows 10 AI teamed up with the world leading expert in ultra light, ultra performance notebooks, GIGABYTE to lead the way forward in smart computing. GIGABYTE notebooks boast the best components for creative professionals holistically addressing the needs of digital pros with all the bases covered.
Power Where You Need It, When You Need It

GIGABYTE offers two series designed to serve the increasing demands of high performance notebook users. The Aorus series designed for gaming is super charged to meet the most rigorous AAA game experiences. For digital pros who also game, the AORUS series is ideal now that it's equipped with Windows 10 AI to maximize performance with the flick of a switch. In gaming mode all power settings are automatically optimized to making your game smooth and as lightening fast as your reflexes. When it's time to get back to work on your project, the professional settings bring power online to keep up with your editing, rendering. What does this mean? It means users no longer have to rummage through the settings and try to configure power settings manually. Saving components from unnecessary use, burnout and overheating, which keeps pros and gamers up and running longer.
Make What You Love, Love What You Make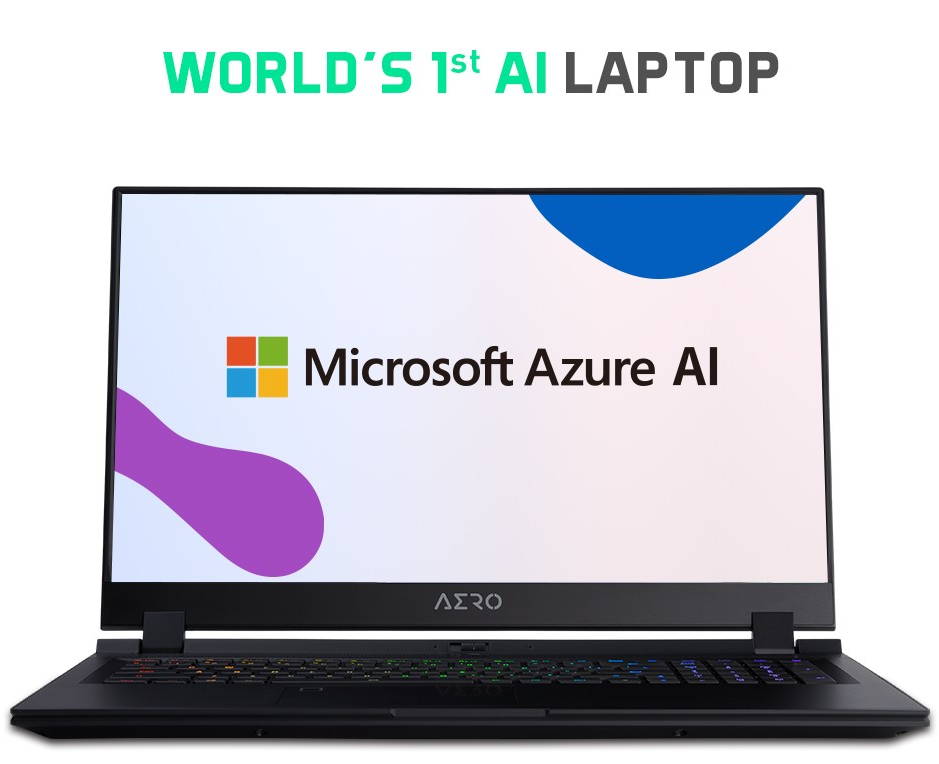 GIGABYTE's other high-performance notebook series is the AERO series. The AERO 15 OLED came to the market in 2017 and was voted "Best Notebook of the year" by the European Hardware association (EHA). This high-performance notebook is designed with creative and digital professionals in mind. From the crystal-clear OLED screen to the high powered graphic card, paired with innovative cooling technology, this notebook offers the perfect balance of form and function for digital pros. Windows 10 AI takes performance over the top by ensuring each software used is optimized by putting the power where you need it most. Windows 10 AI offers smart computing to assess your power needs to the different parts of the notebook that get the job done. Whether your editing photos, sound, or video, the Windows 10 AI ensures the right resources go to the right places to allow the heavy lifting without causing lag or overheating.
Windows 10 AI paired with GIGABYTE just made notebooks even smarter with intelligent and intuitive resource use enabling you creative output to go to the next level.